Take pride in your pantry with 100% compostable packaging!

We're a family owned business based in sunny Santa Barbara, California, and we're committed to bringing you and your family snacks and pantry staples that are healthier, fresher, and more sustainable than any other option. Our planet-friendly pantry includes fresh, delicious, organic foods, all sold in 100% compostable packaging or reusable glass jars.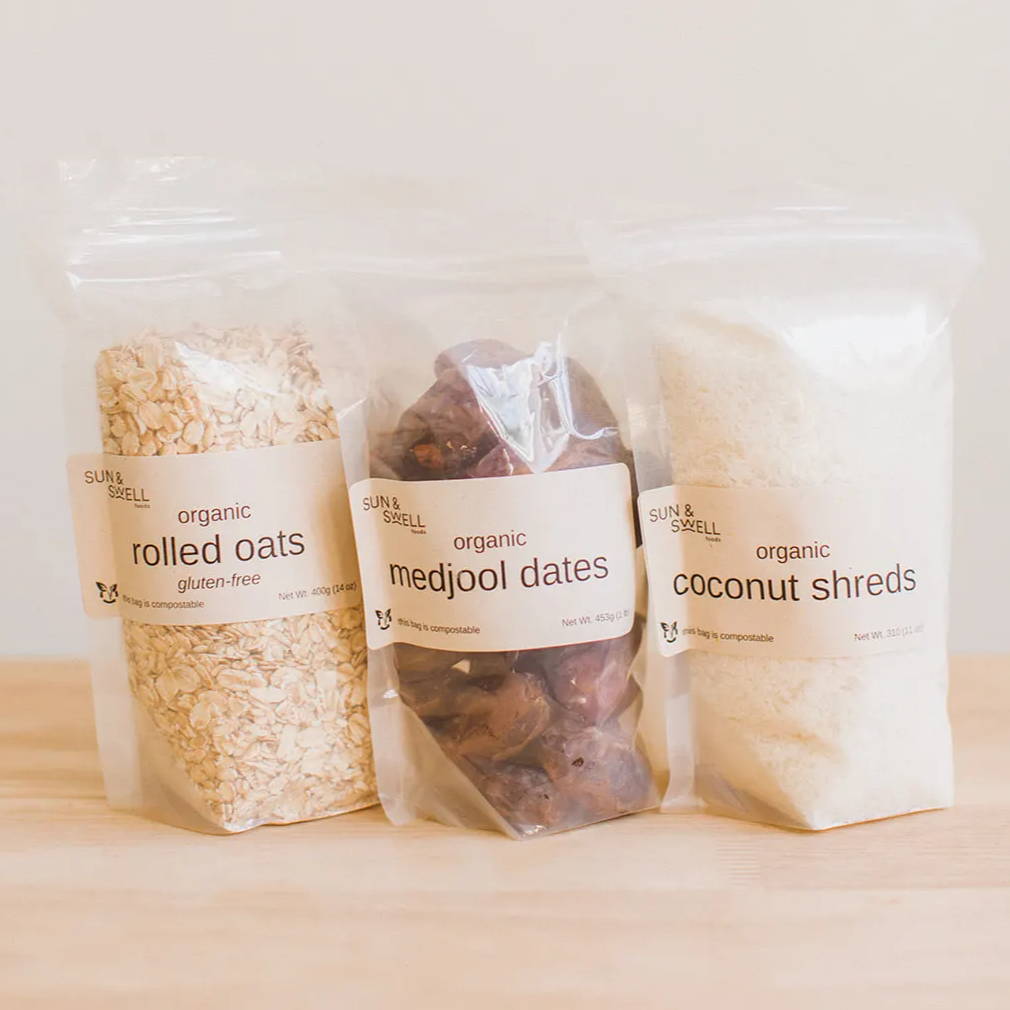 ---
---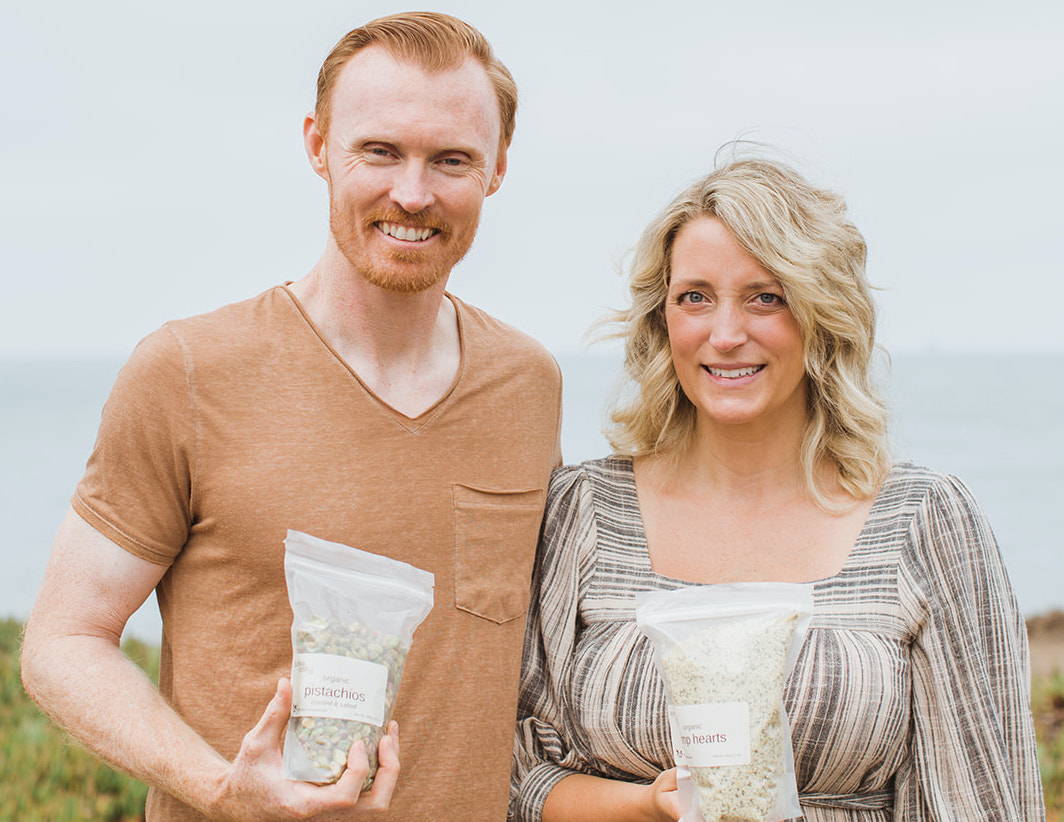 Kate's Weekly Specials & Recipes

Each week, we offer 10% off four of our founder's special product selections. See what this week's picks are and find out how Kate uses these products in some of her favorite recipes.
---
What Our Community Says...

"Many of my favorite pantry items often come in non-recyclable plastic bags and boxes. Several months back I started purchasing some items from Sun & Swell Foods and I have been beyond happy with everything that I've ordered. From the organic, delicious, sustainably sourced products to the compostable bags and reusable glass containers that they ship their goods in!!"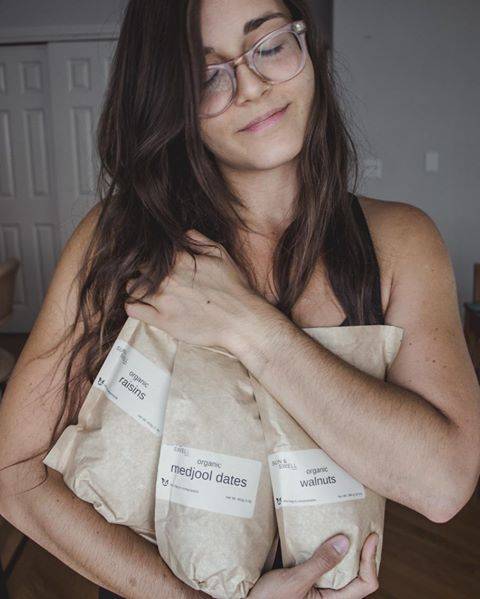 ---
The Sun & Swell Difference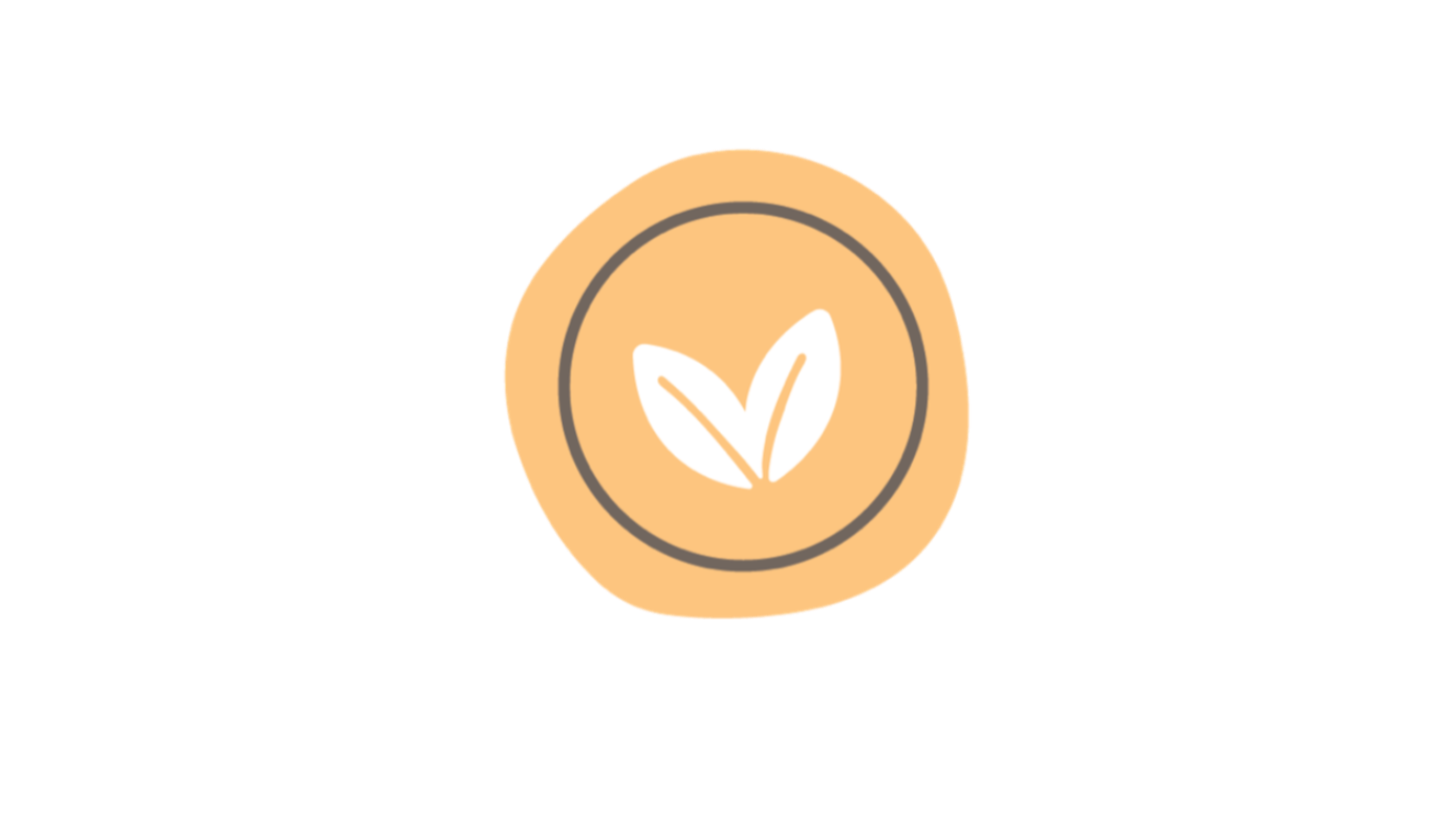 Organic & Sustainably Sourced Ingredients
Our products are organic, plant-based, gluten-free, and free of added sugars, preservatives, and flavors. 100% real food, always. When possible, we source directly from farms - shortening the length of time it takes for food to go from farm to your kitchen.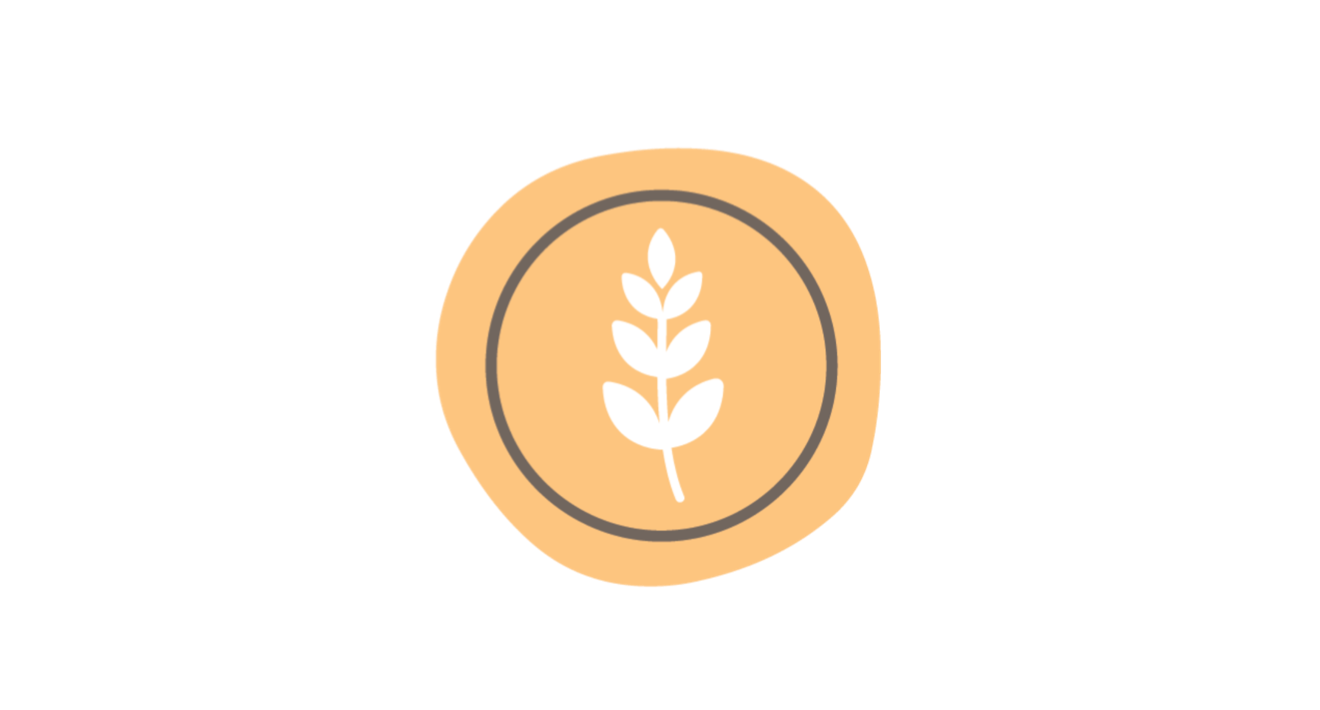 Our pantry staples collection comes in 100% compostable packaging or reusable glass jars. Don't have access to composting? No problem - we've got you covered! We offer a send-back program so we can compost for you!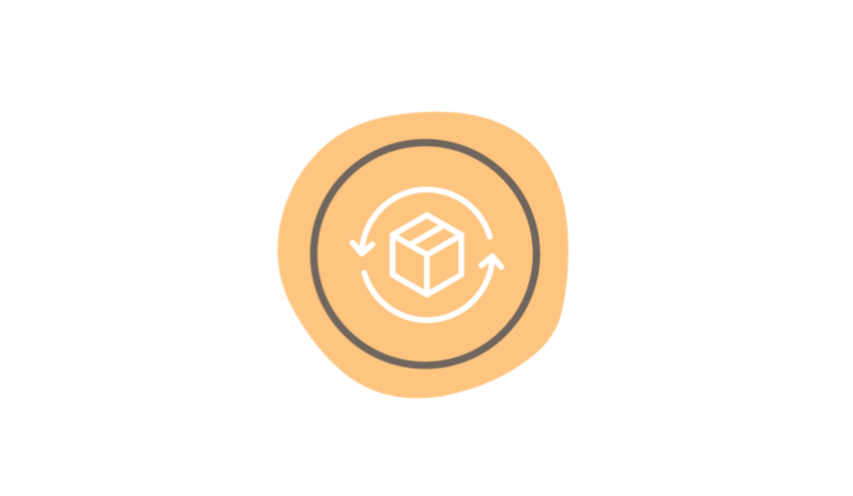 We don't stop with the product - we make sure our shipping practices are sustainable as well. Our shipping boxes use compostable tape, we offer a carbon offset shipping option, and we avoid ink heavy printing and plastic inserts so that even our shipping boxes can be composted after use!
Not Sure Where To Start? Try One Of Our Bundles

Organic Nuts Bundle (Save $10)

What's Inside:
FREE Bag Send-Back Mailer

Organic Almonds (1 lb)

Organic Cashews (1 lb)

Organic Walnuts (13 oz)

Organic Pecans (1 lb)
Organic Dried Fruits Bundle (Save $10)

What's Inside:
FREE Bag Send-Back Mailer

Organic Dates (1 lb)

Organic Mangos (8 oz)

Organic Peaches (8 oz)

Organic Pineapple Rings (8 oz)

Organic Persimmons (Hichiya) (5 oz)
Save 20% when you buy all 3 bundles

Stock your pantry and save! Get all three organic bundles above and save 20%.
This set includes:
FREE Bag Send-Back Mailer
Organic Nuts Bundle (OG Almonds, OG Cashews, OG Walnuts, OG Pecans)
Organic Fruit Bundle (OG Dates, OG Mangos, OG Peaches, OG Pineapple Rings, OG Persimmons)
Kitchen Essentials Bundle (OG Rolled Oats, OG Almond Butter, OG Brown Basmati & Wild Rice Mix, OG Coconut Sugar, OG Coconut Oil)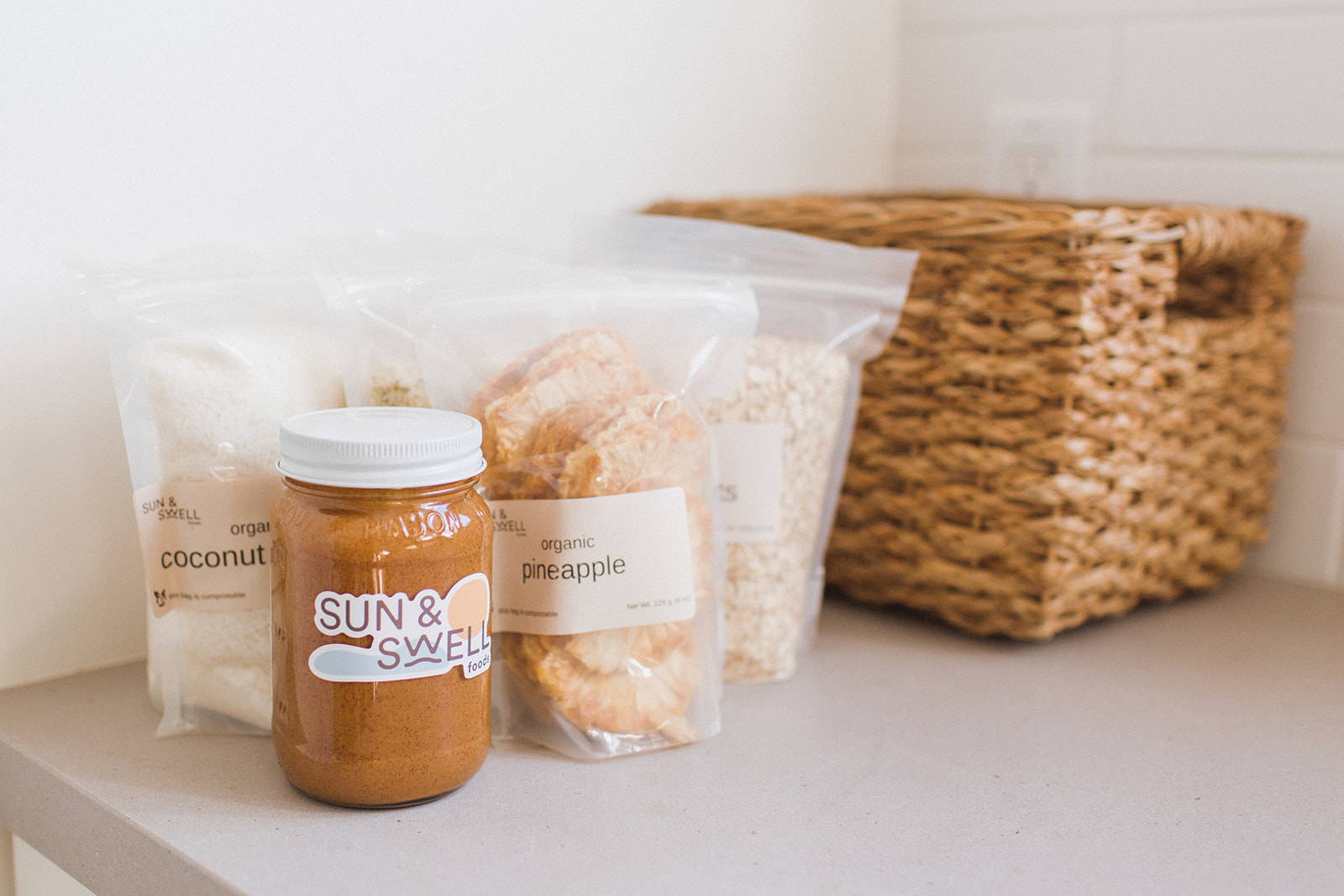 "I highly recommended, Sun and Swell Foods, their mission for health, wellness, and locally harvesting and for being conscious of their packaging. Their package is compostable! 1000x grateful for small businesses doing good for Mother Earth, especially during a pandemic, still holding true to their mission."
Heather K.
"I ordered several items and was very impressed. After COVID my grocery store doesn't allow me to bring my own bag for bulk items, so Sun & Swell is a great option to avoid unnecessary waste. I was hooked with the compostable packaging, but the products themselves are also very high quality and affordable"
Victoria E.
"Good simple ingredients ORGANIC, no additional weird ingredients. Love the product and what it stands for!!"
Mayra R.
We're proud to be the only company that offers a complete line of pantry staples in 100% compostable packaging. When composted, our bags will turn back into soil!
Don't have access to industrial composting? That's OK! You can send the bags back to us and we'll do the composting for you.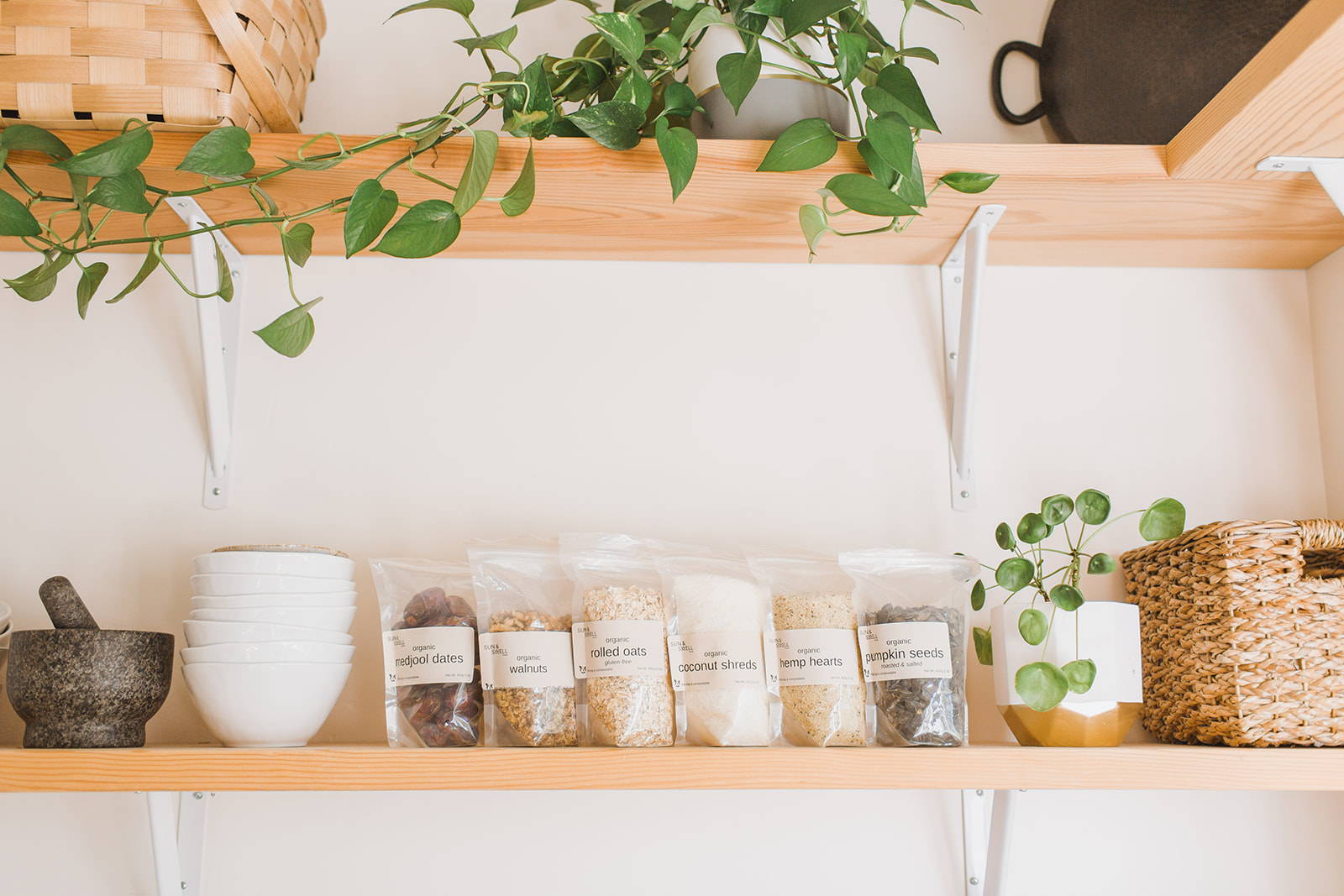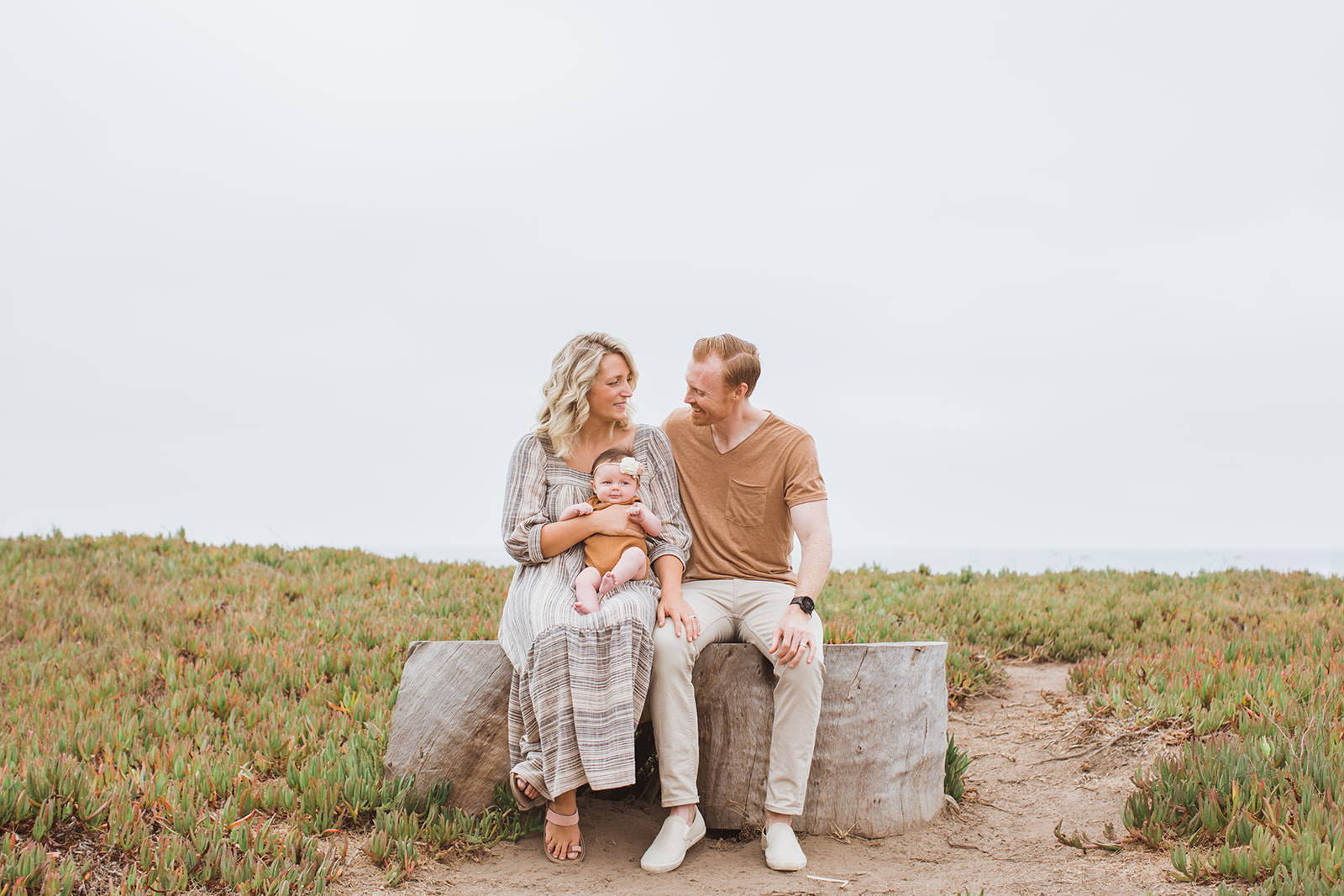 We're a Certified B-Corporation that's committed to fixing the broken packaged food system. We believe that food can (and should) be made and delivered in a way that is fresher, healthier, and more sustainable than most other options that exist today. We responsibly source fresh, organic ingredients, which we package in compostable packaging, and deliver straight to your door using eco-friendly shipping practices.
We are just one small business, and you are just one consumer, but we believe that together, we can be something much larger than ourselves.